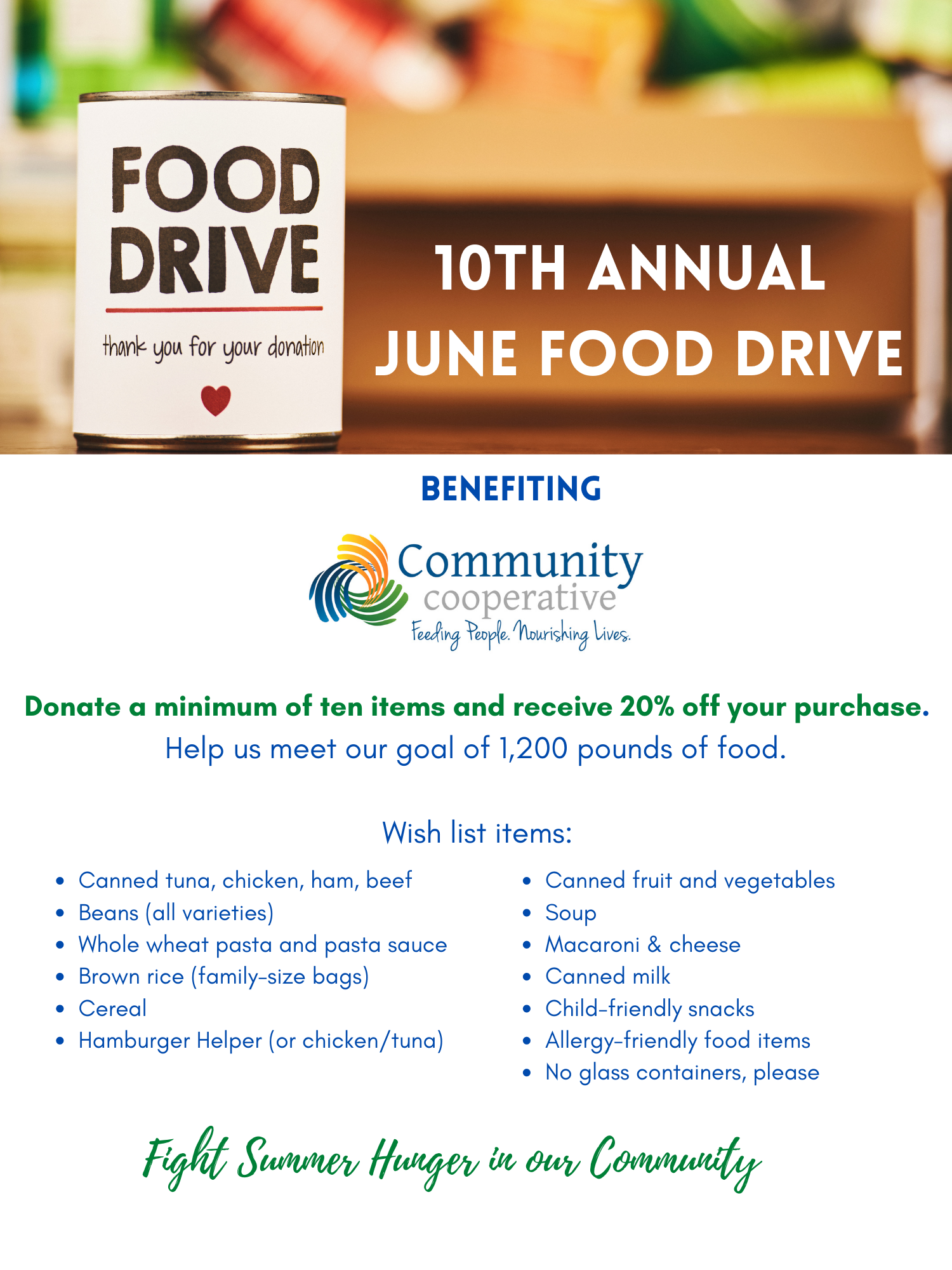 Jennifer's women's boutique is collecting canned goods for Community Cooperative throughout the month of June. Shoppers who donate a minimum of 10 items in the month of June will receive 20% off their entire purchase.
"Community Cooperative has been working hard to meet the growing need for food and resources in our community," said Jennifer Williams, owner of Jennifer's. "This is our tenth year hosting a summer food drive for Community Cooperative so they can continue their important work to feed people and nourish lives."
"Hunger doesn't take a summer break," said Stefanie Ink-Edwards, CEO of Community Cooperative. "Thousands of Lee County children face food insecurity year-round and summer can be the hardest time of year for many families we serve. We appreciate the support of local businesses like Jennifer's."
Suggested donation items include canned tuna, chicken, ham and beef, beans (all varieties), whole wheat pasta, pasta sauce, brown rice (family-size bags), cereal, hamburger, chicken or tuna helper, canned fruit and vegetables, soup, macaroni and cheese, canned milk, child-friendly snacks, and allergy-free food items. No glass containers, please.
Last June Jennifer's collected 1,100 pounds of food for Community Cooperative. This year's goal is 1,200 pounds.