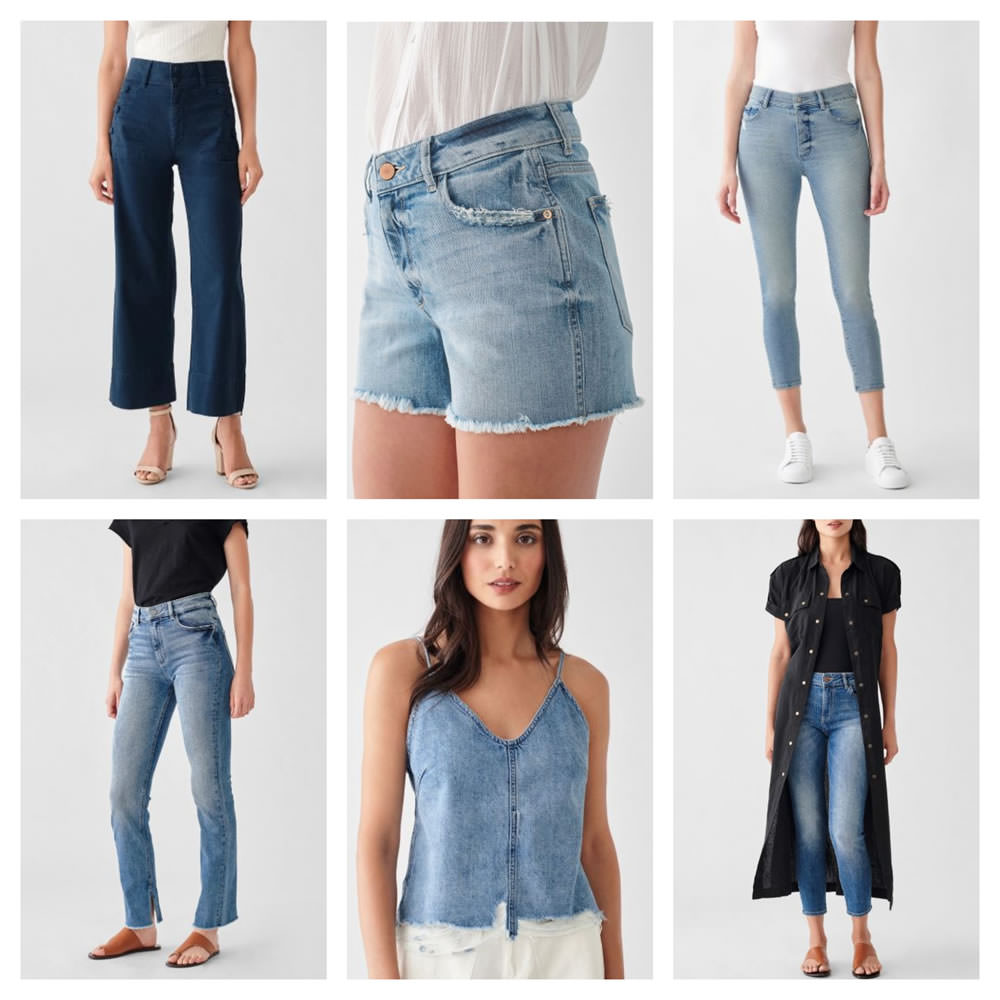 Anyone who knows me, knows I adore my denim. During this quarantine, when you're spending most of your time at home, you want to wear what is comfortable, cozy and feels good; for me, it's always been jeans. I LOVE them ALL, cropped, cropped flair, skinnies, bells, stretch, and rigid, you name it, I have them all.
I was reflecting on when this love affair began, and as a teenager of the '70s, I'm certain that had something to do with. I grew up in an Italian family, and food was very important at our house, so you guessed it I was chubby (actually fat).
Much to my disappointment, my parents decided to move from Miami to Fort Myers during the summer of 1973, I was a teenager, and my mother did the unthinkable, by today's standards, and she bribed me! That's right, she said, "if you lose weight over the summer, I'll get you a new wardrobe for school."
Always up for a challenge and ALWAYS up for new clothes, I did it. Our shopping excursion took us to what was then 163rd Street Shopping Center in Miami. I can't tell you the name of the store, but it was a specialty store, specializing in DENIM. I got 3 amazing pairs of jeans; one was full-on bell bottom with patchwork squares all over (my favorite), one had fringe at the hem, another was your basic bell bottom, and of course, I wore clogs with them. I remember them vividly, and so I was hooked!
As the denim trend has come and gone on the fashion scene, I have never been without them. Living in Florida people say "denim is too hot," and to that, I say "no." I love my denim shorts, denim skirts, and my cropped jeans when it's hot. Not any one fashion item can be so versatile and be worn for so many different occasions AND come in such amazing varieties.
Stay safe, and you will find me quarantined in my jeans!
Sincerely,
–Jennifer
See something you like? Call us and let us prepare a care package for you. Stop by the store, get curbside pick up or delivery. Try them on in the comfort of your home. If you like them, you can purchase. If not, just return them (and we can send more!)  Call or text us at (239) 849-1833. Email or message us on Facebook or Instagram. We can shop with you over Facetime or stop by the store. Jennifer is in the store every day.