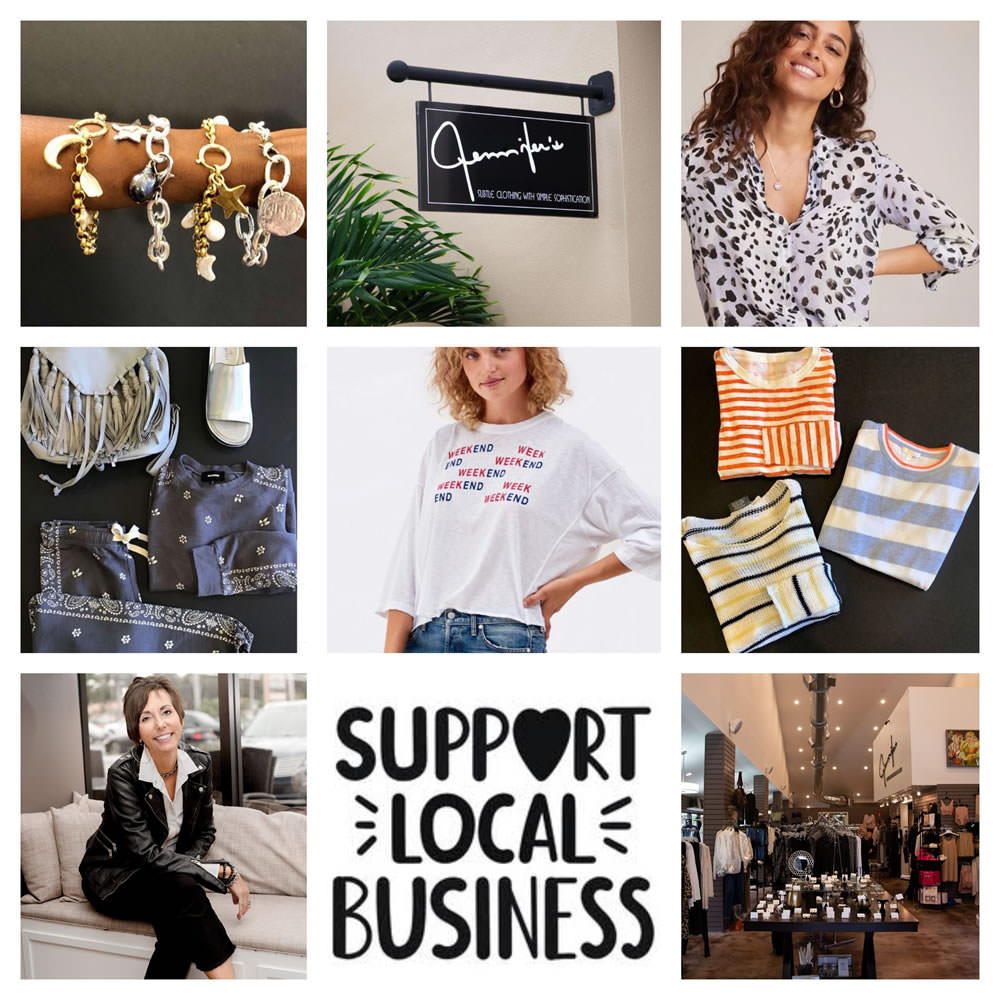 To our customers and friends,
As always, Jennifer's is a socially-conscious business, and during this most current difficult situation, rest assured we are taking all precautions to keep our clients and employees safe.
We are cleaning and wiping down all surfaces, keeping our air conditioning at a comfortable chill, and most importantly, washing our hands!
Having said that, WE ARE HERE! We have amazing new arrivals daily.
Keep an eye on our social media. If you see something you like, we can send you a care package via UPS, or local delivery, or you can stop by for a visit.
Never has "retail therapy" been more needed! Let's remember, the big box retailers everyone is visiting are crowded!
Be prudent, take the needed precautions, and remember, this too shall pass.
We appreciate you and your ongoing support of our small business.
Jennifer and "the girls" of Jennifer's