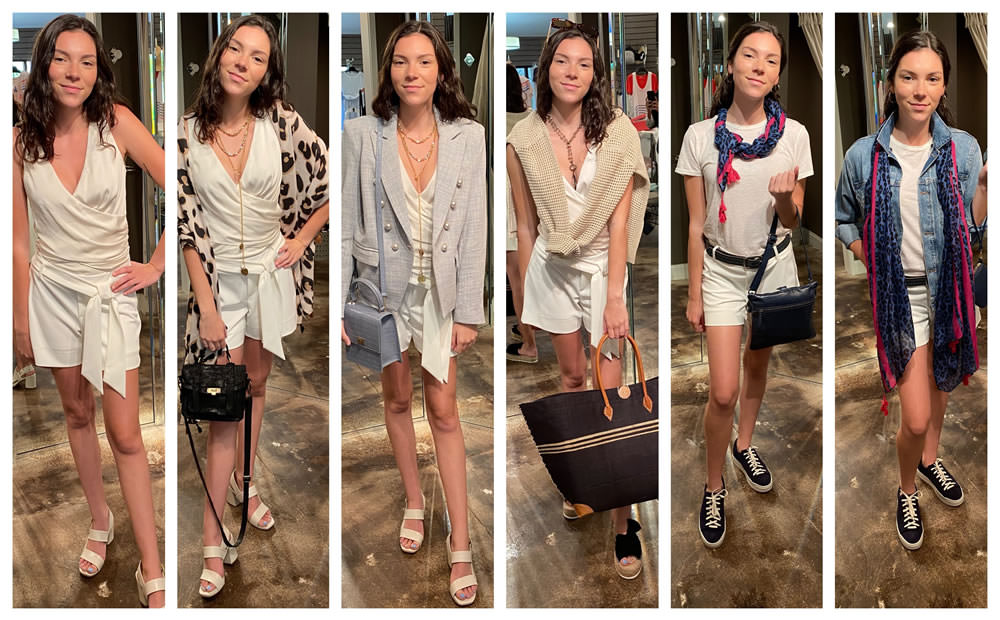 It's mid-July, and by now, I'm sure everyone has cleaned out their closets. While I've discussed closet decluttering, fashion trends, and the must-haves for the season, I haven't touched on the importance of accessories.
Much like an artist starts with a blank canvas, when you get dressed, you begin with a blank canvas. Getting your clothes on is only half of getting dressed.
We all can purchase clothing from the internet, big box stores or chain retailers and look reasonably nice. To set yourself apart, and have that complete put-together look, you need the right accessories! In many instances, clients skip this part, and in reality, it is the most important; it is the opportunity to personalize your look and show your uniqueness.
For those of us that don't want disposable clothing, and want more quality and investment pieces, the right accessories can give your clothes a longer life. While certain trends go in and out, your accessories can be timeless, going from season to season, for several years.
To illustrate the importance of accessories, I've taken two looks; an ivory short and top, and a basic black dress.
While the ivory shorts and top are adorable on their own, when we add accessories: jacket, jewelry, handbag, heels and scarf the look evolves and becomes elevated. Taking the look down a notch, you can then go to a beachy vibe, then super casual, a tee, sneakers and denim jacket.
Our little black dress can work overtime as well, going from casual and edgy, out for a night on the town, office, and daytime sophistication.
Now is the time to take stock in your accessories and maybe add some new pieces that will help your wardrobe stand out and get a general refreshing.
Remember, you're a blank canvas, so begin to create your own personal look.
We are always available to help you create your own unique style.
Sincerely,
Jennifer
P.S. Our store is open, but if you would prefer to set up a private shopping appointment, contact us by phone or text at (239) 223-8512.