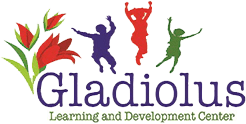 Jennifer's women's boutique is celebrating 35 years in business by giving back to local charities at "Fashion Forward Friday" events through April.   Gladiolus Learning and Development Center (GLAD) will receive 5% of all sales on Friday, April 6 from 10:00 a.m. until 6:00 p.m.  Shoppers will enjoy champagne and cupcakes and will receive 15% off all dresses.
From 1:00 p.m. – 3:00 p.m. representatives from Stephen Todd Interiors & Blue Gallery will be at the store.   Established in 2002, Stephen Todd Interiors has been offering interior design services as well as home renovations throughout Southwest Florida.  They are experts in blending client's existing furnishings while incorporating new furnishings and finishes together.  Blue Gallery is Stephen Todd Interior's retail showroom.  They have furniture, accessories and lighting that can be purchased off the floor or custom ordered with the help of their in-house award winning designers.
Gladiolus Learning and Development Center provides early education to all children; while focusing on raising financial support for children of low-income working families. This program gives children the chance to read, learn and play in a safe environment while their families work to make ends meet and put food on the table. The program helps children to develop their emotional, developmental and social skills with trained professionals. GLAD is a safe haven where children get to experience being a child without the economic struggles and worries that rob them from a healthy childhood and the ability to learn.
Jennifer Williams opened her Fort Myers boutique in November of 1983.  Her unique and timeless sense of style and personalized service has created a loyal following.  Jennifer's relocated at 13251 McGregor Boulevard in The Design Center in January 2018, and is open from 10:00 a.m. until 6:00 p.m. Monday through Friday and 10:00 a.m. until 5:00 p.m. on Saturday.  Call (239) 481-8582 or visit Jennifer's online at jennifersfortmyers.com or on Facebook or Instagram.
About Jennifer's
The Fort Myers women's boutique was founded by Jennifer Williams in 1983.  Jennifer's offers subtle and timeless pieces that can be worn every day as well as sophisticated and simple fashions for the evening and special events.  Jennifer's is located at 13251 Suite 111-1 McGregor Boulevard in The Design Center, between First Watch restaurant and Norman Love Confections.  For more information call 239-481-8582 or visit Jennifer's online at jennifersfortmyers.com, on Facebook or Instagram