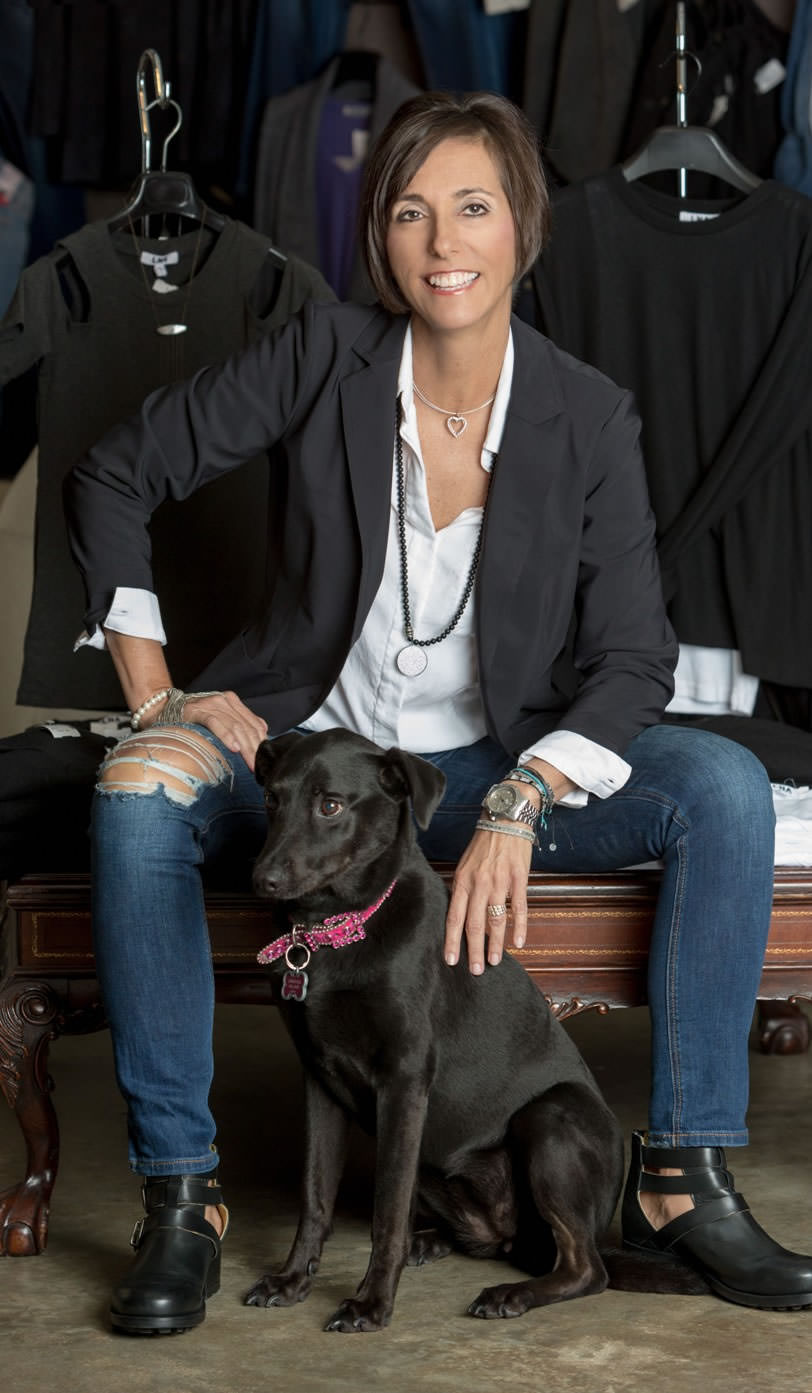 Jennifer's women's boutique is celebrating 35 years in business in November. Throughout the month shoppers can stop in to enter to win clothing, jewelry, bags, shoes and home accessories from a variety of designers including Red Haute, Heather by Bordeaux, Zowee Jewelry, Botkier, Eric Michael Shoes, Bailey 44, Eliot Lauren, Bella Dahl, DL1961 Jeans and more.
Jennifer Williams opened the store in Cypress Square on McGregor Boulevard in Fort Myers at the age of 23. She had always been obsessed with fashion and worked at a boutique through high school. The owners offered to sell their store to her, but she decided rather than taking on someone else's brand, she would create her own. Initially, Williams was turned down for loans by two banks and was told by a banker to give up on the idea because the failure rate for boutiques was so high. Today, 50% of retail stores fail within the first four years and 71% percent fail after 10 years (Entrepreneur Weekly, Small Business Development Center, Bradley University, University of Tennessee Research). Williams' parents believed in her dream and took out a second mortgage on their home to get her started.
Williams' vision: subtle style with simple sophistication. The boutique offers timeless pieces that can be worn every day as well as sophisticated and simple fashions for the evening and special events. Williams' vision extends to the types of employees she hires, the casual and welcoming atmosphere of the store, the way purchases are wrapped and supporting local causes that are meaningful to her. She's developed a loyal following, with generations of families patronizing the store.
Williams has seen dramatic changes in the retail environment in 35 years. "Over the years I have seen small, local stores that used to define the diversity of shopping centers – from bookstores and clothing to electronics and home goods give way to big box stores and discount retailers," said Williams. "When I opened my business there was no such thing as the internet or online shopping."
Williams believes the secret to her success is that she has stayed true to her vision but has continued to innovate. "Our clothing and accessories are fashionable and stylish but relate to real people living in Southwest Florida, she said. "Giving back to the community and bringing awareness to smaller non-profits has always been a priority. But most of all, we strive to make certain our customers feel important every time they step through our doors. We know it is a privilege that they chose to shop at Jennifer's."
Jennifer's is located at 13451 McGregor Boulevard at Cypress Lake Drive (Cypress Square) and is open from 10:00 a.m. until 6:00 p.m. Monday through Friday, and until 5 p.m. on Saturday. Call (239) 481-8582 or visit Jennifer's online at www.jennifersfortmyers.com, on Facebook and Instagram.