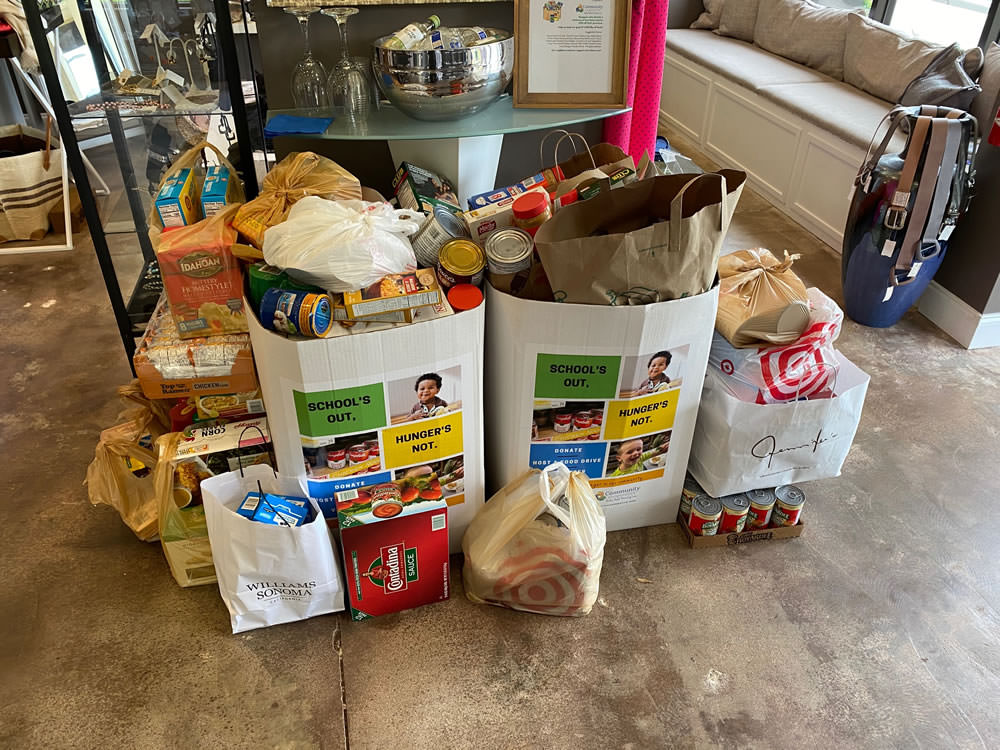 Jennifer's women's boutique collected more than 1,500 pounds of canned goods for Community Cooperative throughout the month of June.   Community Cooperative's mission is to eliminate hunger and homelessness in Lee County while inspiring and supporting sustained positive change in its clients by delivering innovative food, education and social service programs.  Jennifer's hosts this drive annually to support families in Southwest Florida during the summer months when children are out of school.   Last year the store collected 1,200 pounds of food.
"This year took on added significance because of the greater need for food due to the COVID-19 crisis," said Jennifer Williams, owner of Jennifer's.  "We are so grateful for our wonderful customers who were so generous.  We even had a gentleman named Walter that came by the store and dropped off $500 for us to buy food!"
"Our Mobile Food Pantry program has nearly tripled its outreach to get groceries to families in need all throughout Lee County," said Tracey Galloway, CEO of Community Cooperative.  "Support from our community means we can continue to meet the increased need for food.  We appreciate Jennifer's ongoing support especially during these difficult times."
Jennifer's is located in Fort Myers at 13251 McGregor Boulevard Suite 111-1 in the Design Center, between First Watch and The Melting Pot and is open from 10:00 a.m. until 5:00 p.m. Monday through Saturday.  Call (239) 481-8582 or visit Jennifer's online at jennifersfortmyers.com or on Facebook and Instagram.