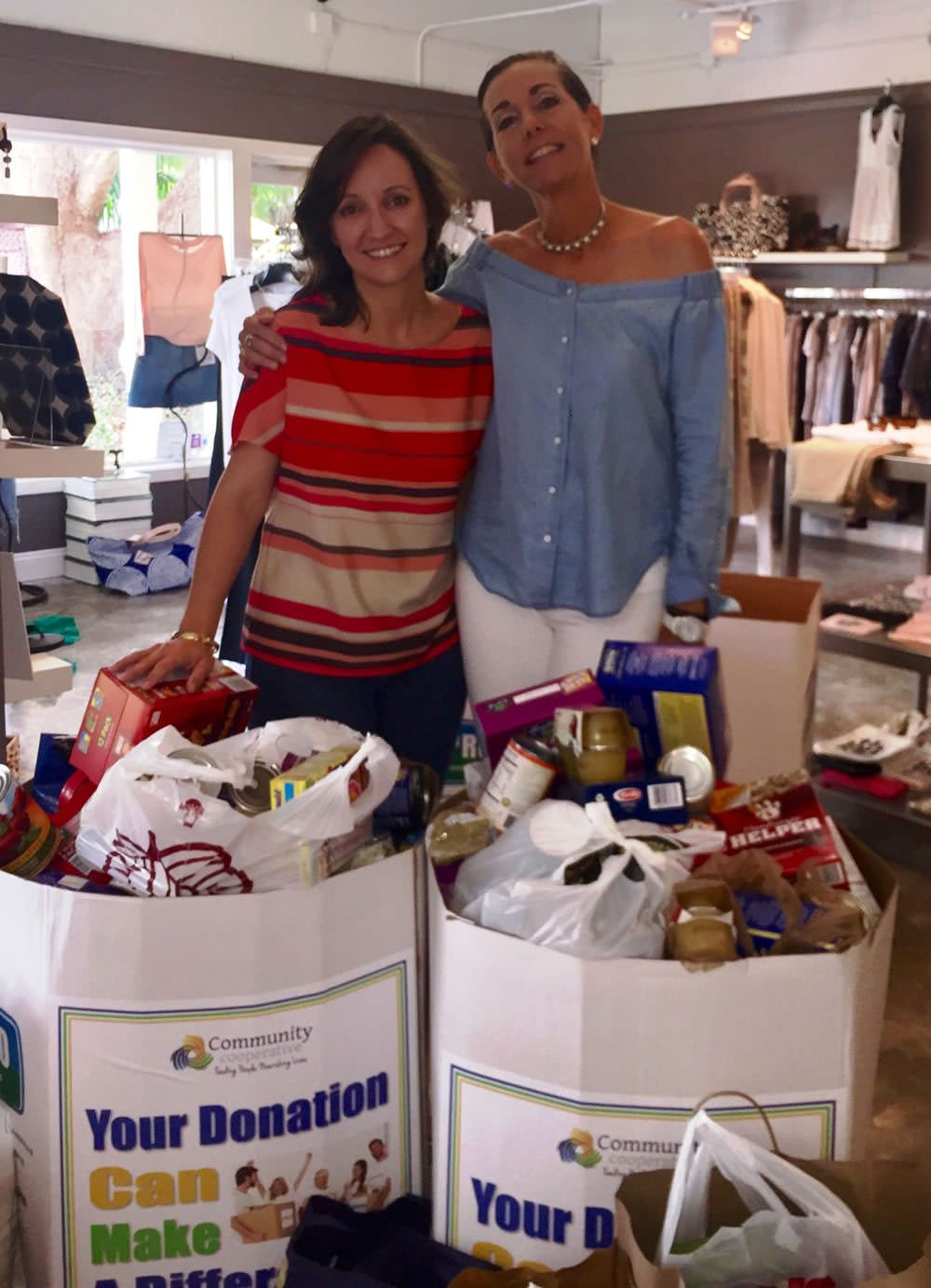 Jennifer's women's boutique collected canned goods for Community Cooperative's "Summer Drive for Hunger" throughout the month of June.  Jennifer's customers donated nearly 1,200 pounds of canned foods and non-perishable food items.
"We have been hosting food drives for non-profits in our community for more than 25 years, said Jennifer Williams, owner of Jennifer's.  "We are proud that our customers are so generous in their contributions."
"For some families, school being out means a certain kind of freedom. For the families we serve, it means just the opposite, "says Tracey Galloway, CEO of Community Cooperative. "The summer months can be the cruelest season for families who can't rely on the schools to feed their hungry children. The grassroots efforts of businesses like Jennifer's help ensure that our neighbors can depend on consistent meals."
Jennifer Williams opened her Fort Myers boutique in November of 1983 on McGregor Boulevard at Cypress Square; the same location where it stands today.  Her unique and timeless sense of style and personalized service has created a loyal following.
Jennifer's is located at 13451 McGregor Boulevard at Cypress Lake Drive (Cypress Square) and is open from 10:00 a.m. until 5:00 p.m. Monday through Saturday.  Call (239) 481-8582 or visit Jennifer's online at jennifersfortmyers.com, on Facebook or Instagram.
About Jennifer's
The Fort Myers women's boutique was founded by Jennifer Williams in 1983.  Jennifer's offers subtle and timeless pieces that can be worn every day as well as sophisticated and simple fashions for the evening and special events.  Jennifer's is located at 13451 McGregor Boulevard at Cypress Lake Drive in the Cypress Square Shopping Center.