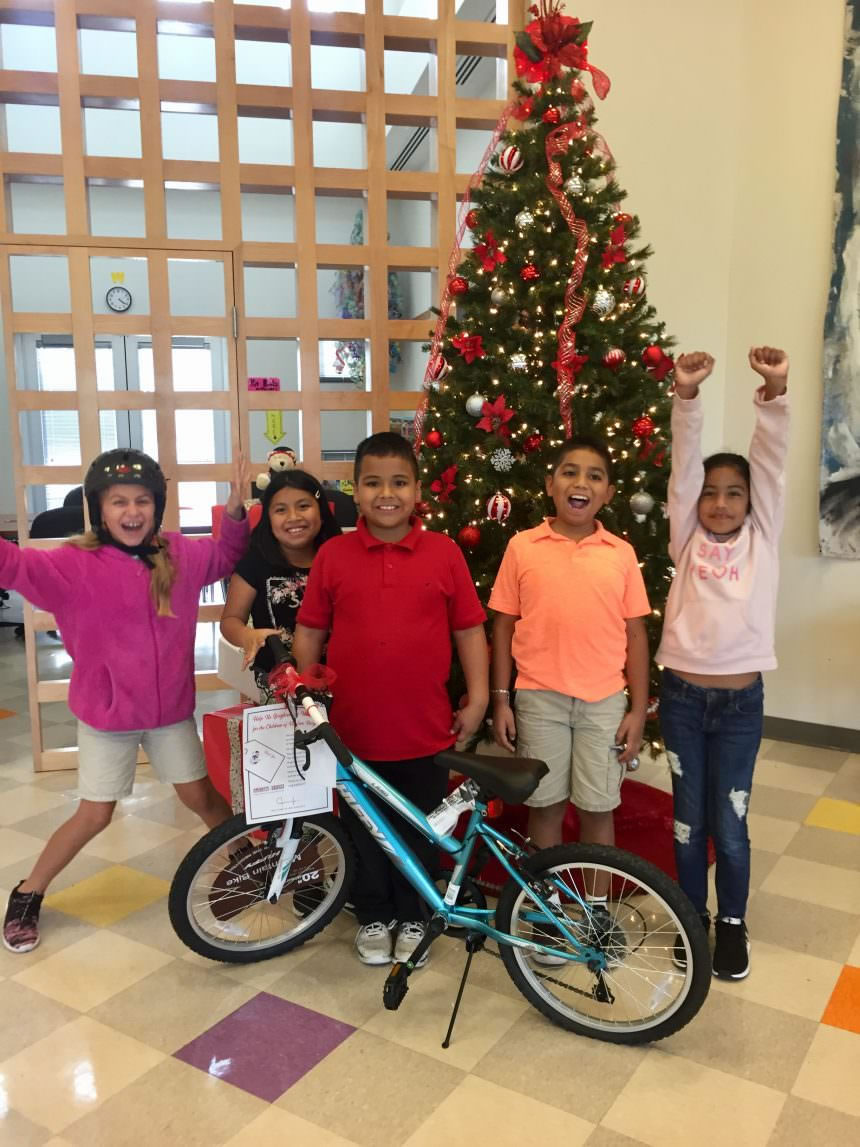 Jennifer's women's boutique is celebrating 39 years in business by giving back to local charities at "Fashion Forward Friday" events. The Heights Foundation will receive 5% of all sales on Friday, December 3, from 10:00 a.m. until 5:00 p.m. Shoppers will enjoy champagne and cupcakes and will receive 15% off all dresses.
Jennifer's will also be collecting donations to purchase bikes for The Heights Foundation/The Heights Center Christmas outreach. Last year the boutique donated 20 bikes to the outreach. This year's goal is 25 bikes.
"This is the fourth year we have collected donations and donated bikes for The Heights Foundation's Christmas outreach," said Jennifer Williams, owner of Jennifer's. "We are so grateful for our generous customers who help us reach our goal and bring the magic of Christmas to the children of Harlem Heights."
The mission of The Heights Foundation/The Heights Center is to build strong, self-sufficient families in the Harlem Heights neighborhood of Fort Myers through education, opportunity and the arts. The Christmas outreach supports 800 children in the low income neighborhood of Harlem Heights.
Jennifer Williams opened her Fort Myers boutique in November of 1983. Her unique and timeless sense of style and personalized service has created a loyal following. Jennifer's is located at 13251 McGregor Boulevard in The Design Center and is open from 10:00 a.m. until 5:00 p.m. Monday through Saturday. Call (239) 481-8582 or visit Jennifer's online at jennifersfortmyers.com or on Facebook or Instagram.