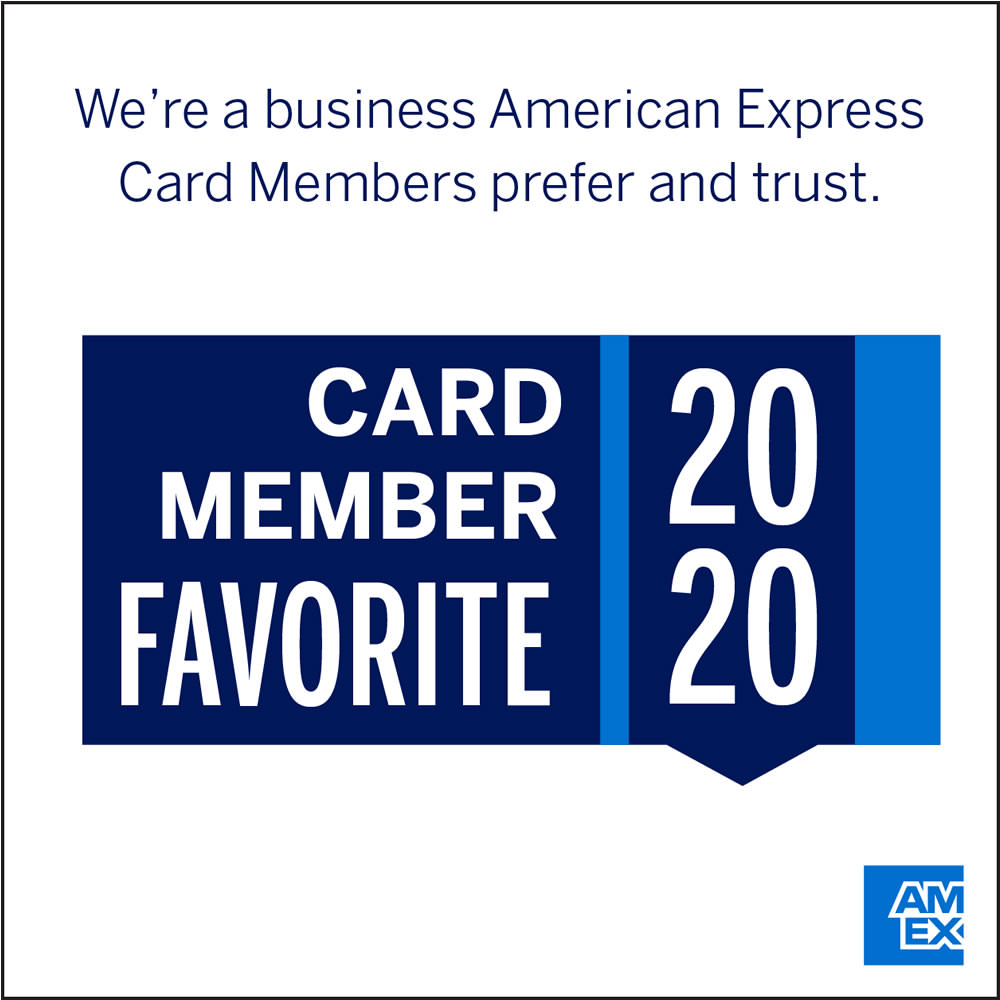 Thank you for making us an American Express Card Member Favorite!
Card Member Favorites are the exceptional local businesses Card Members can't live without.
American Express tallies up the places Card Members value and visit the most and designate them as Card Member Favorites.
It's a way to recognize and thank local spots and help Card Members discover more places to shop, eat, and enjoy.
It's a special distinction and a sign of Card Member trust.