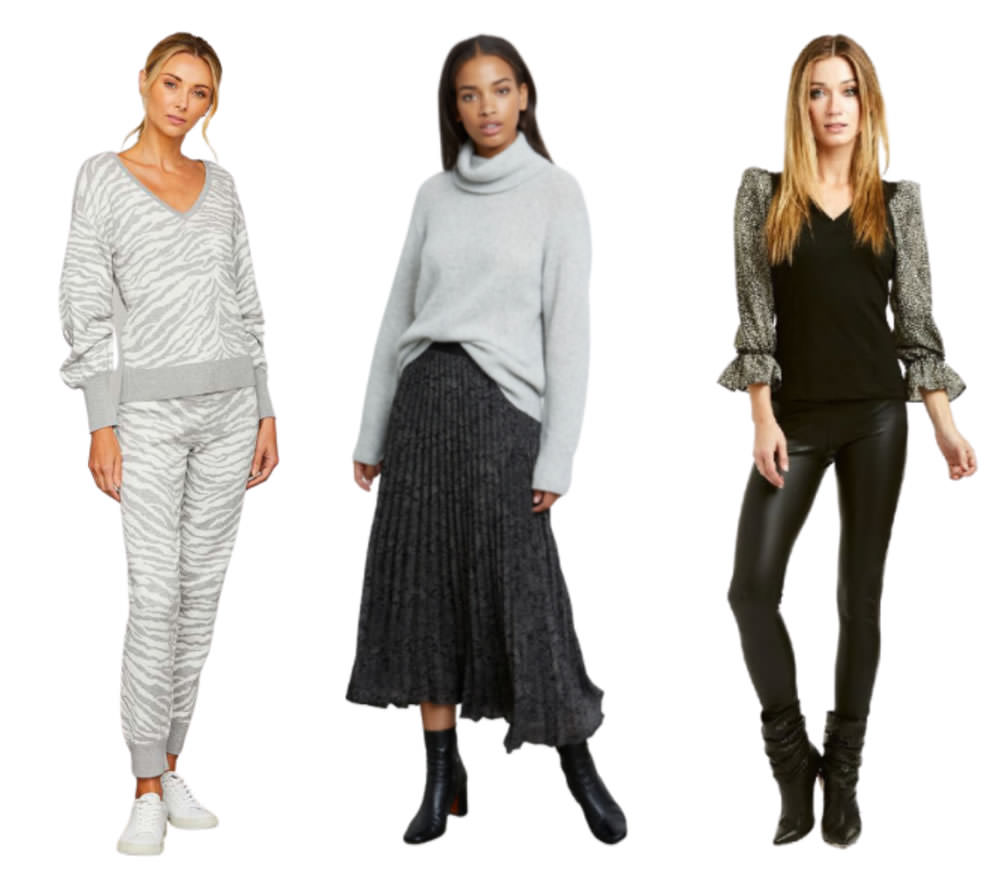 It is hard to believe we are staring October in the face; the fall season is upon us, where did the time go?
As I approach a milestone birthday, my youth; toned body, no wrinkles, smooth skin and the likes have given way to maturity and wisdom. 
Wisdom is essential for survival today, and wisdom has proven that time waits for no one! We were getting our spring arrivals in and bam, just like that we are in fall!
When you live in Florida, you must change your wardrobe for the fall season. No one can wear summer clothes all year long. 
Whether you're staying close to home or lucky enough to be traveling, you'll want to pick up a few of the hallmarks of the season to bring you up to date, and of course, as I've stated previously, retail therapy is a must now.
As animal prints have been popular for a few seasons, this year's pattern is the snake print.  Snake print is appearing on everything from tee shirts, jeans, jackets, blouses and accessories. Snake print is showing up in many colors, from traditional python to wine, and pastels; the options are limitless.
If the reptile vibe isn't your thing, camo has continued to be a favorite in all the fall colors; olive, navy, browns and as well, pinks and blues.
"The" item to have this fall is a pleated skirt. Pleats are a true marker of the season in solids or prints; a pleated skirt is a must. Worn with sneakers and a tee-shirt, booties, or heels and a silky camisole, this classic will find a permanent home in your closet.
With the trend toward casual, sweats are more popular than ever, worn with the newest favorite shoe; the sneaker. Comfort is always in style, and sneakers are all about comfort.
My go-to comfort item is, of course, jeans. Jeans this season offer unlimited choices; skinnies, cropped flares, full-length flares, raw hem detail and distressing, anything that you like. If you're a trend follower, paper bag waists and high rise jeans are going to be your go-to purchase.
Golden accents are this season's trademark, jewelry, belts, and embellishments are all turning up gold. Fall colors lend themselves to gold accessories.
As time marches on, take this season to update tried and true favorites with the newest fall trends. As always we're here to help.
Sincerely,
Jennifer
P.S.  Our store is open Monday-Saturday 10-5, but if you would prefer to set up a private shopping appointment, contact us by phone or text at (239) 223-8512.